Career BLISS is for the woman who needs the confidence and skill sets needed to manifest her ideal career.
Listen, I feel your pain: you're stuck in a field that doesn't fulfill you. You are not using your skills or strengths. Your daily tasks are not aligned with your passion and purpose. Even more, you can't stand going to that office or desk everyday. In my 25 year career, I've worked at 9 different jobs in 7 different states, so I know the rut you are in.
What would it feel like to:
Be excited on Sunday night...
Wake up on Monday with giddy anticipation...
Go to a building where your desk and office are your Happy Place...
Use your strengths at work each and every day...
Work amongst colleagues and peers who share your values and passion...
Connect with a supervisor who "gets you" and supports your professional development...
Engage in the projects and tasks best suited for you...
Feel empowered to contribute, take initiative, and think outside the box...
Learn something new everyday and know exactly how you are going to use it tomorrow...
Commute home excited to share your day with your significant other, friends, or family...
Participate in your annual performance review because you kicked some ass last year, girl!
It's all possible with Career BLISS!
"I love the way Kris shares practical tips on managing time and provides solutions as an experienced career coach that helps you be more productive and successful in your career." --Tina P.
"Through Kris' informative and relatable teachings, she has made me re-think how i am using my time in my career. She has provided me with techniques and tools that have allowed me to become more efficient and productive as a result. Kris is an amazing teacher and I highly recommend working with her if you want to improve your skills." --Marisa R.
"Kris is so knowledgeable and focused. She's on point when it comes to taking care of my and my career issues. Thank you, Kris, for helping me get it together." --Shonda P.
"Kris is very relatable and down to earth. She has an amazing energy and will bring yours up too, each and every single time. So if you want to feel good about your time and also become more effective in building that career of yours, she is the one to hire." --Denis T.
Here's why I do this:
First of all, I know what it's like to dread going to work and then go home angry, depressed, or frustrated.
Even more, I know what it's like to feel underutilized, overworked, or unappreciated.
I know what it's like to not use your strengths in your job
And I also know what it's like to:
Try something new
Get in touch with what I do and DON'T want to do
Discover my strengths and passion
Put myself out there and go for it
Most noteworthy, align yourself with a vocation that suits you!
Now, it's YOUR turn!
For instance, you're ambitious and want more than a "job."
You're wasting your strengths and talents; as a result, you resent this gig.
You're committed to creating the best version of yourself while pursuing a vocation that suits you.
Also, you know what you like to do, you just don't necessarily know where to find that.
You're creative, willing to try new things, and able to follow your heart.
You are tired of waffling and you need someone to guide you along the path to YOUR dream vocation
Finally, you are ready to pursue and commit to yourself and identify your passion and purpose.
It's time to do work that is truly fulfilling for you.
How Do They Do It?
So, if you sit there wondering how your friends are able to go to work in a good mood every single day, speaking excitedly about their current projects, and fawn over how supporting their supervisor is, I have some exciting news for you.
Seems like those buddies of yours have found a vocation that fuels their passion and purpose, and it's about time for you to do the same.
The experiences being shared with you by your dream-job-colleagues do not have to be just dreams. Finding the right vocation in a field that suits your strengths can be done with just a little bit of focus and reflection. You can manifest your dream job.
Sound too good to be true?
You too can align your vocation with your passion.
Then take a deep breath, we are about to do some amazing work and move you out of struggling with your current 9 to 5. No longer will you go to work frustrated and come home angry...you will be killing it day after day. Let's give you the skills and empowerment you need to find that dream job.
For starters, if you want to truly manifest your Dream Job (i.e., use your strengths at work, make a difference in your organization, and learn/grow from your supervisor's assistance), then you need to tap into your dreams, fears, and ideas.
Fear not. These next 90 days will help you get your job mojo back


You'll complete program modules, engage in group discussions on Facebook and group calls, and receive some one-on-one engagement with me to insure that you are on the right path.
These activities, plus your amazing bonuses, are guaranteed to change your mindset and start making the necessary changes to turn that job frown upside down!
Career BLISS is the sweet spot where all the pieces come together and YOU engage your ideal vocation. Here are the six modules we will explore in the next 90 days…
Introduction:
First of all, you'll meet the group and your coach (that's ME!), get a timeline for the next 90 days, and receive some introductory material to prepare. You'll begin journaling immediately, because you have to visualize your next steps.
B - BUILD.
Go back to how you landed in your current gig in the first place. Was this your intended career out of high school or college? Was this what your family wanted for you? Or have you had a midlife change of heart and you want to do something new? Begin with what you currently are doing and why you want to leave or change.
L - LEVERAGE.
What are you good at? Which skills have you honed in your current gig that feel like strengths? Furthermore, what do you like most about your current career? And who will validate this for you? This step is about getting current with all your skills and strengths, coming from your point of view and your five closest friends/colleagues.
I - INVENT.
Start thinking, dreaming, reflecting, and visualizing the jobs you'd like to have. Can you name five things you could do happily every single day? Which tasks and values fuel your passion? What do you believe is your purpose?
S - SPARK.
You have one of two choices with the path you take. Maybe it's not the job or vocation itself, it's the place, or your colleagues or your boss. Leaving the job isn't the answer in this path. So we will focus on your career satisfaction and work/life balance. The second path is going to be seeking a new career, a new vocation in a new field.
S - SHIFT.
Now we will begin the process of finding vocations where all the pieces come together. You will begin searching for career fields and the jobs within. THEN – you'll be ready to start the job search.
PLUS you get FOUR bonuses!
The Job Searchers Checklist and Workbooks - $29
These two documents will get you set up for your job search. Where do you need to start? Have you updated your resume? Are your references aware that you're looking? Do you need letters? Get prepared for those steps with these downloadable PDF's.
Vocational Pursuits Quiz - $19
Get aligned with your current situation and further pursue if you are already in a vocation that just needs a makeover; or if you need to get out of a "job" and launch your Vocational Pursuit. This quiz will be very useful during our group calls and your first one-on-one meeting!
Savvy Career Makeover Bundle - $245
This bundle is a best-seller and features FOUR tools for your job success:
It's My Time Planner for Time Management
Get that Job DIY Program
Job Interview Tips and Workbook
My first book, "Making 'Work' Work for You" in PDF download.
Finally, a signed copy of my second book, "Elevate Your 8" on productivity and time management - $19
Total Bonus Value: $312!!
Total Investment: $997 (or six payments of $175)


VIP Upgrade! (limited to three students)
For those of you want to take your Career BLISS to the next level, you can upgrade your package with three (3) One-on-One Coaching Sessions. One-on-One Coaching Calls are 60 minutes long. These will be scheduled at your pace, according to your needs; more information will follow for those who select the VIP Upgrade.
Total Investment: One Payment of $1447
or 4 payments of $400
FAQ:
Can I do the program at my own pace?
Actually, while you'll have the program materials and lessons forever, but it's best to go at the pace of your group. I want to make sure everyone gets the benefit of the group calls and the community you'll be building.
Are you guaranteeing that I'll get a new job?
Indeed, there are no guarantees in life. Therefore it's important that you understand I cannot guarantee specific results like this. But I DO guarantee that you will identify what you need to find a better job, one that aligns with your values; and I DO guarantee that you'll be more prepared than ever to do a comprehensive job search.
What is Group Coaching?
The International Coach Federation has a definition for personal and professional coaching that is widely accepted:
"… coaching as partnering with clients in a thought-provoking and creative process that inspires them to maximize their personal and professional potential, which is particularly important in today's uncertain and complex environment. Coaches honor the client as the expert in his or her life and work and believe every client is creative, resourceful and whole.
Then simply put, Group Coaching is this process done with a group. We will cap this group at 10 members, because I want to insure that the group can grow strong together over the 90 days. I will help you meet your goals, but you will help and support each other as well.
What if I fall behind?
Because life happens. I get that. Just email me directly and we'll come up with a strategy to get you back on track.
Can I upgrade to the VIP program after we start?
Yes - if there are slots available.
Are you ready?
Finally, my friends, I'm inviting you today to join this privileged group. Hence, you'll fill your mind with the amazing insights of your team members as well as the dynamic content included in Career BLISS. And it's just $997.
As you can see, that's a real bargain for twelve weeks of top coaching from someone who has been where you stand right now. Don't you agree?
Look, I get it. You have concerns. I don't blame you – you want to make an informed decision.
Let me ask you this – how much would it cost you to hire a head hunter to go out and find ideal jobs for you? You could easily spend ten times the price on that alone, and you still wouldn't have the exclusive benefits of Career BLISS.
Listen, 51% of Americans are not engaged in their current positions, which means they aren't emotionally connecting with their chosen career.
Even more, you're here now. Because you're probably one of that 51%. Aren't you?
Work with me in a group program for ten weeks. Become a Career Changer or a Satisfaction Seeker.
Specifically, use your strengths at work each and every day.
In particular, be excited on Sunday night and wake up Monday with giddy anticipation.
As a result...find Career BLISS.
Your Instructor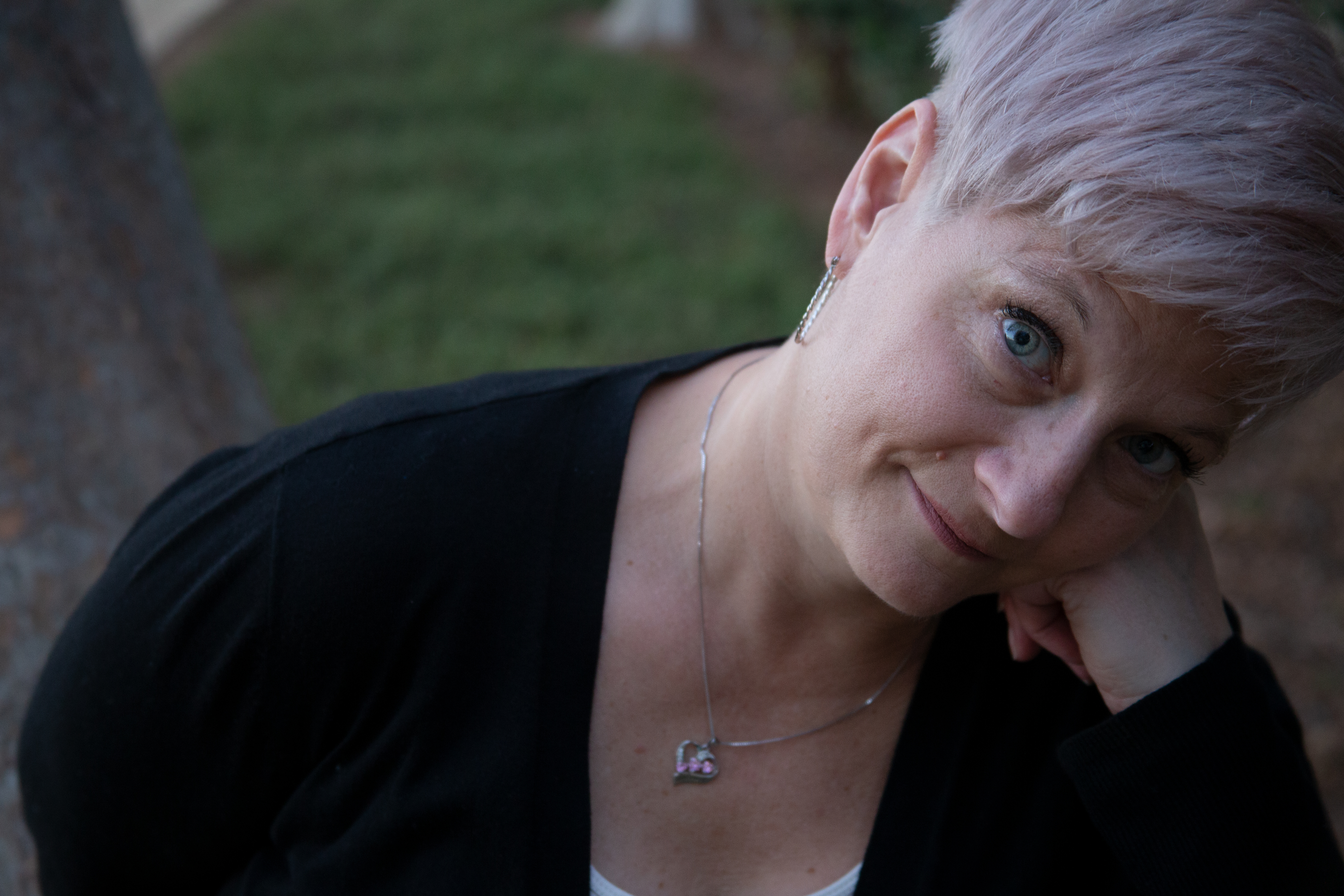 Kris McPeak is an author, educator, podcaster, personality, and Capricorn. She received degrees in Education from the University of Arkansas. She's had a total of 9 different jobs in 7 different states. Wow.
Her books, "Making 'Work' Work for You," and "Elevate Your 8," help professionals make the most of their time, productivity, and work/life balance. Kris' presentation style has been hailed as joyful, uplifting, and encouraging.
Elevate Your 8 is also the podcast she hosts every Wednesday. This show focuses on the three different time blocks of 8 hours we navigate daily and how to make the best of every minute within them!
Allison Melody from The Food Heals Podcast said:
"We may all have different origin stories, backgrounds and life experiences, but we all have the same amount of TIME. So when I put it into perspective that way I realized that there must be a better way to make the best, most productive, most creative use of our time so we can create extraordinary things in the world! This is where Kris McPeak comes in! Kris teaches us the tricks, tools and tips to elevate our 8 hours every day with inspiring interviews, great guests and a unique perspective! I am so happy to add this podcast to my permanent rotation! A must-listen!"
When she's not teaching, writing, podcasting, or working her day job, Kris likes to swim, knit, binge-watch, and every now and then see a real movie IN the theater.
Course Curriculum
Introduction
Available in days
days after you enroll
B is for Build
Available in days
days after you enroll
BONUS 1
Available in days
days after you enroll
Frequently Asked Questions
When does the course start and finish?
The course starts now and never ends! It is a completely self-paced online course - you decide when you start and when you finish.
How long do I have access to the course?
How does lifetime access sound? After enrolling, you have unlimited access to this course for as long as you like - across any and all devices you own.
What if I am unhappy with the course?
We would never want you to be unhappy! If you are unsatisfied with your purchase, contact us in the first 30 days and we will give you a full refund.